Festivities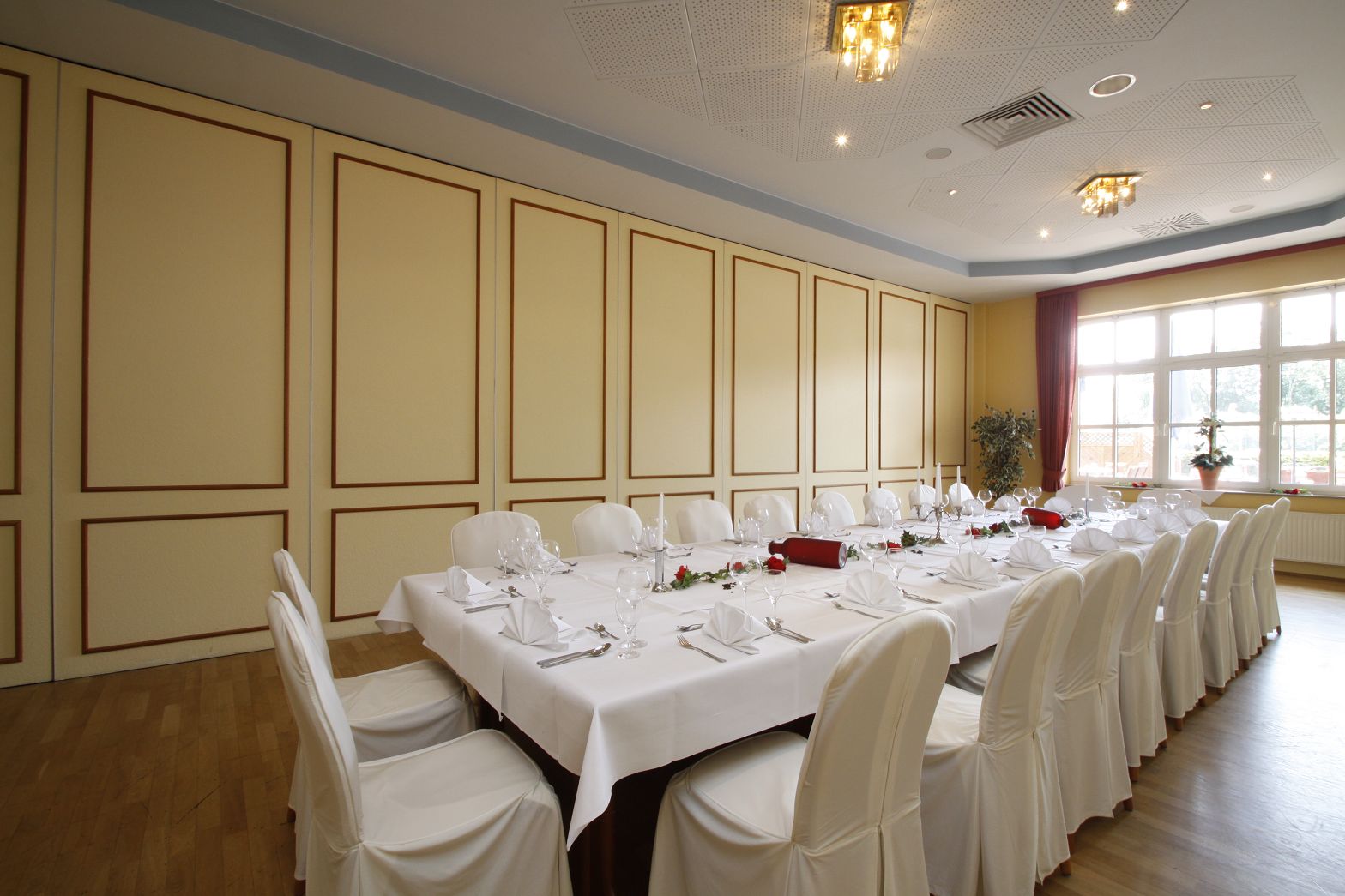 If you are planning a festivity, feel free to ask for a suitable location in our hotel. To ensure that everything functions smoothly, we provide professional support. Our competent staff will advise you throughout the planning phase of your festivity and you will realize that we leave nothing to chance.
Festivities in our hotel
In order to make your private party, your birthday, your wedding or your anniversary an unforgettable experience, we would love to give advice and help you to plan everything. Everything should be exactly as you want it and we would be pleased to help organize and stage the whole of your event - leaving you to concentrate fully on your role as host on your great day. Our restaurant is famous for cultivated meals in a cozy atmosphere in front of the fireplace. Apart from upscale cuisine for exclusive demands, our kitchen offers original East Frisian specialties for family celebrations, company celebrations, congresses, anniversaries or a romantic dinner for two.
Capacity
We stage festivities from 100 up to 150 participants! (banquet halls)
The main focus is always on enjoyment, no matter if we host family celebrations, company celebrations or anniversaries.
Menus will be available soon.
Impressions